Thomas A. Nickens practices primarily in the areas of trusts and wills, family law, probate, real property business, and litigation. Mr. Nickens is a former Deputy District Attorney in Yolo County, and member of the Sacramento Barristers. He served on the Board of Directors for the County Bar as well as for Countryside Bank for three years. In addition, he acted as a Pro Tem Judge at Settlement Conferences, and as a Superior Court Judge Pro Tem for trials with the Sacramento Superior Court.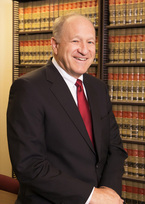 Humphreys School of Law, Stockton, J.D.
California State University, Sacramento, B.A.
U.S. Supreme Court
Three U.S. District Courts
United States Tax Court
California Supreme Court
9th Circuit Court of Appeals
Our Vision
Our commitment to excellence and integrity drives us to set new standards, foster a culture of continuous learning, and embrace diversity and inclusivity. we aim to positively impact our communities and the environment.
Our Mission
Our mission is to provide exceptional services and create meaningful experiences for our customers. We are dedicated to maintaining the highest standards of quality, innovation, and customer satisfaction.
Core Values
Core values are the fundamental principles and beliefs that serve as the guiding compass for an individual, organization, or community. They represent the essence of what an entity stands for and how it conducts itself in various situations